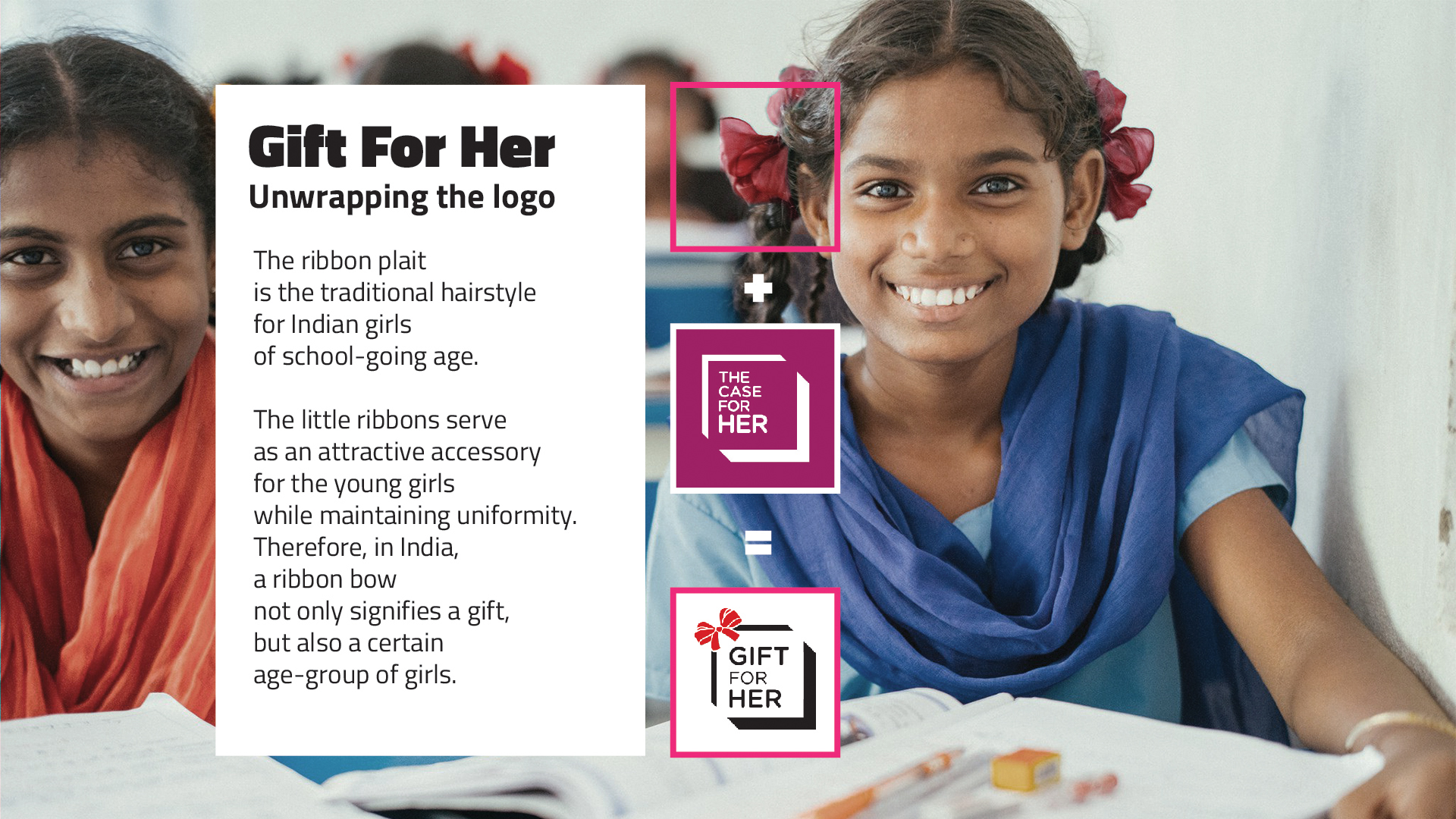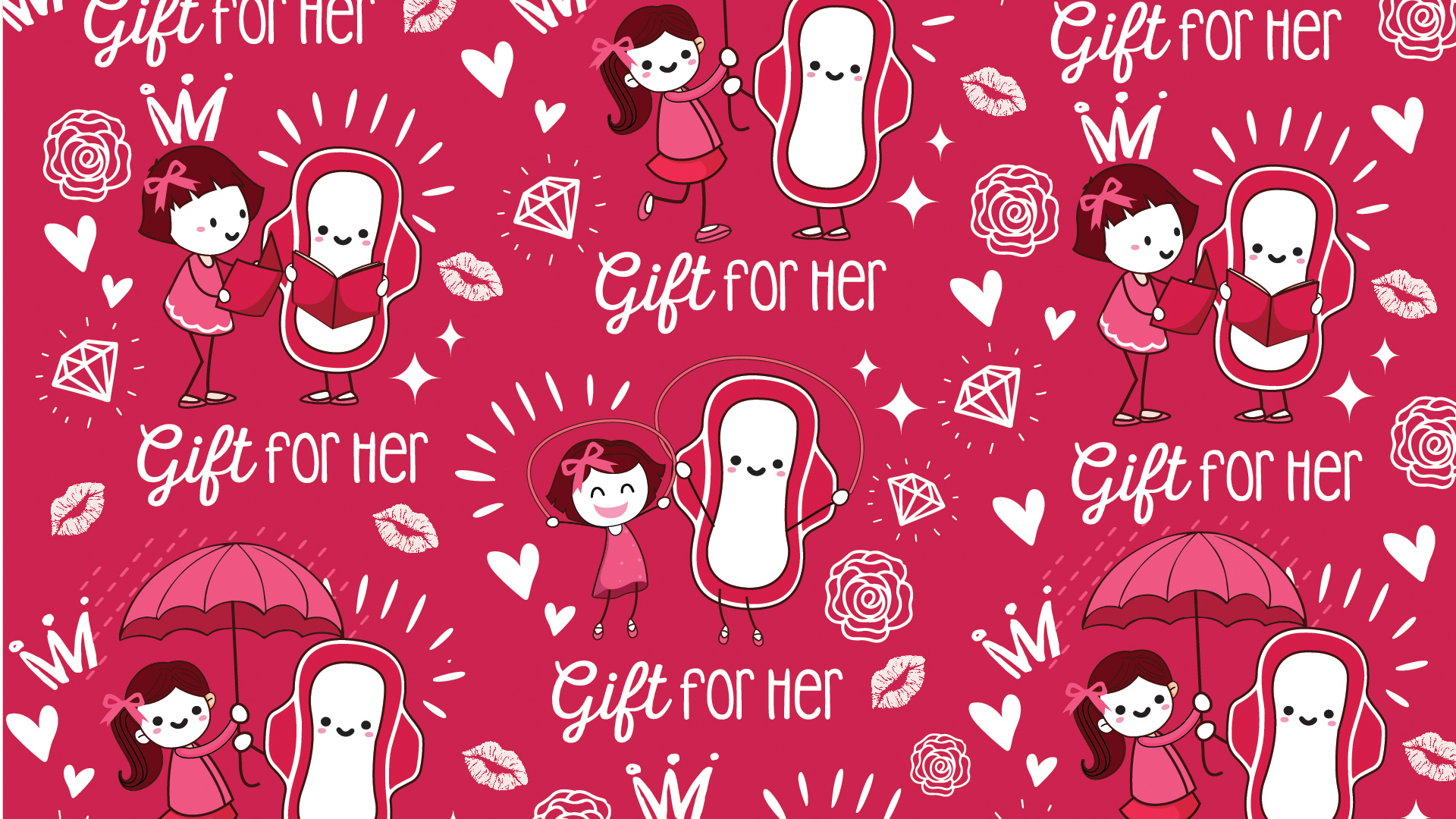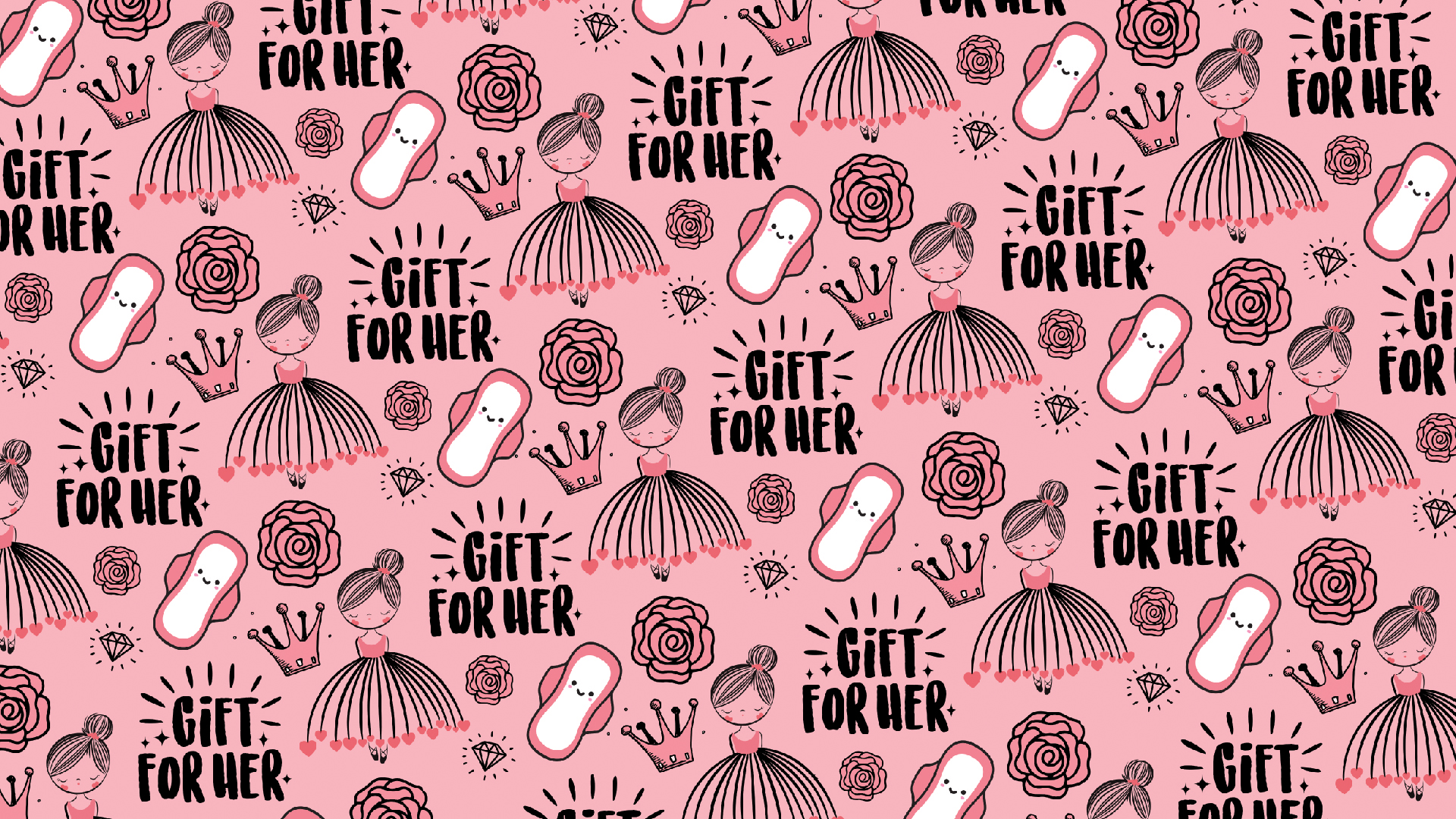 STUDENT WORK 2019
MCKINSEY DESIGN + THE CASE FOR HER ︎
GIFT FOR HER
---
Sanitary pads are wrapped in newspapers in India to prevent them from being seen. Owing to this, young girls grow up believing that periods are inauspicious, something that needs to be hidden.
McKinsey Design takes a step towards helping these girls build a positive perception with periods from a young age. They do so by replacing the newspapers at medical stores with gift wrapping paper. A wrapped gift always gets kids excited about what's inside. Not being ashamed of it from an early age will help them shape a future where pads don't need to be wrapped at all.
AWARDS ︎
D&AD - WOOD PENCIL (2019)
GLOBAL AWARDS - FINALIST (2019)
CREDITS ︎
RASESH PATKAR (CW)
SWARNA THOMAS (CW)
LAVINA CHANDWANY (AD)
Hi, I am Rasesh.
I love making up dreams in my head.

When I am not fantasising about
being the best at something and
being spotted by fans,
you can find me typing away at my desk.

I imagined myself being an
Astronomer when I was a kid.
I pictured joining the Indian Army
as a teenager.
Being an F1 driver was also something
that I envisioned.
I then realised that there's an occupation
that rewarded you just for
imagining, picturing and envisioning.
Perfect.

My journey began at
OgilvyOne Worldwide, Mumbai in 2013,
and I've never resented
a single day at work ever since.
The freedom to daydream and say,
'I am thinking of an idea' certainly helps.
︎
BEEN WHERE,
DONE WHAT
AWARDS

2021 Student
CLIO - Silver
CLIO - Bronze
ADC Germany - Silver
Webby Awards - Honouree
New York Festivals – Finalist
Golden Award of Montreux - Finalist

2020 Student
D&AD New Blood – Wood Pencil
Young Ones Briefs - Silver Pencil
Young Ones Briefs - Merit
Young Ones ADC - Bronze Cube
ANDY Awards – Gold
ANDY Awards - Finalist
CLIO Sports - Shortlist
New York Festivals - Bronze
MUSE Creative Awards – Platinum
MUSE Creative Awards – Gold
ADC Germany - Merit (x2)
A'Design Award - Silver
Graphis Awards - Gold (x5)
Graphis Awards - Silver (x2)
Graphis Awards - Honorable Mention
The Drum Chip Shop Award - Finalist
Sideshow Awards - Finalist
Golden Award of Montreux - Finalist

2019 Student
D&AD New Blood – Wood Pencil
Clio Awards – Bronze
Cannes Future Lions – Finalist
NY Festivals Global Awards - Gold
Neptun Cross Media Award - Gold
Creativity International - Silver
NY Festivals Global Awards - Finalist (x2)
Adobe Creative Awards – Top Talent
Future Award - Finalist
Top Dog – Miami Ad School Europe (Q4 2019)
Top Dog – Miami Ad School Europe (Q1 2019)


2017 Professional, India
DMA International – Bronze
DMA Asia – Gold
DMA Asia – Silver
Kyoorius Awards – Blue Elephant
Kyoorius Awards – In-book Winner (x4)
Creative ABBY Awards – Silver
Creative ABBY Awards – Bronze
Indian Digital Media Awards – Gold


2016 Professional, India
DMA Asia – Bronze
DMA Asia – Bronze
Creative ABBY Awards – Bronze
Indian Digital Media Awards – Bronze
Indian Digital Media Awards – Bronze
EMVIES – Bronze
Campaign India Digital Crest – Silver
Campaign India Digital Crest – Bronze

EXPERIENCE
KOLLE REBBE HamburgCopywriter: Feb 2021 – Present
PUBLICIS MilanCreative Intern: Oct 2020 – Dec 2020
DROGA5 New YorkCreative Intern: July 2020 – Sept 2020
KOLLE REBBE HamburgCreative Intern: Jan 2020 – June 2020

FULCRO Mumbai
Copy Supervisor: Apr 2018 – Sept 2018


IBS UNIFIED Mumbai
Copy Supervisor: Aug 2014 – Mar 2018


OGILVYONE Mumbai
Junior Copywriter: Jul 2013 – Aug 2014




EDUCATION
MIAMI AD SCHOOL EUROPE Hamburg
Copywriting portfolio program: Jan 2019 – Dec 2020


MUDRA INSTITUTE OF COMMUNICATIONS
Ahmedabad
Crafting Creative Communications: 2012 – 2013


KIRTI M DOONGURSEE COLLEGE Mumbai
Bachelor of Mass Media: 2009 – 2012

PUBLICATIONS

A' Design Awards: Registrations Open
February 2021, Roast Brief

Observations of a Portfolio Reviewer November 2020, Creative Review

Creative Showcase: Trump Against Trump AR campaign November 2020, Portland Advertising Federation

Young Ones Winners Mark "Trump Against Trump" October 2020, The One Club For Creativity A' Design Award - 20 winners to inspire
August 2020, Typeroom Chip Shop Awards Finalists revealed
May 2020, The Drum Long copy campaign - WKUP Coffee Shot January 2020, Ads of the World Durex d-spot wins gold. Kidney Cloud and
Gift for Her awarded Finalists
November 2019, Redbox Durex d-spot honoured with global gold at
New York Festival's Global Awards
November 2019, Branding Asia Global Gold for d-spot for client Durex November 2019, The Stable New York Festivals 2019 Global Awards
announces winners
November 2019, Pharmalive.com Durex d-spot picks up Global Gold November 2019, Adobo Magazine Durex d-spot wins Neptun Talent award November 2019, wuv.de
Durex d-spot wins over jury at
Neptun Cross Media awards
November 2019, New Business Germany Durex d-spot wins first place at
Neptun Talent awards
November 2019, markenarticle Durex d-spot Integrated campaign March 2019, Ads of the World McKinsey Design - Gift For Her March 2019, Ads of the World Google Chrome - Donate Your Data March 2019, Ads of the World Bajaj Electricals salutes moms, urges name change
to respect what's #RightfullyHers
May 2016, Campaign India

Standard Chartered warms up for Mumbai Marathon,
says #RunForAReason
January 2016, Campaign India



︎

︎ ︎ ︎
raseshpatkar@gmail.com